An enterprise-grade drag and drop API integration builder.
EnterpriseBot makes conversational AI applicable to global enterprises: it provides a new digital interaction tool for customers to get instant answers on the channel they choose instead of staying on call for minutes and pressing IVR numbers.
Costly Integration in Financial Institutions
EnterpriseBot system integration still represents a very heavy operation in big financial enterprises. The operations are very costly and they have a very long time to market and many times they are hermetic to iterate.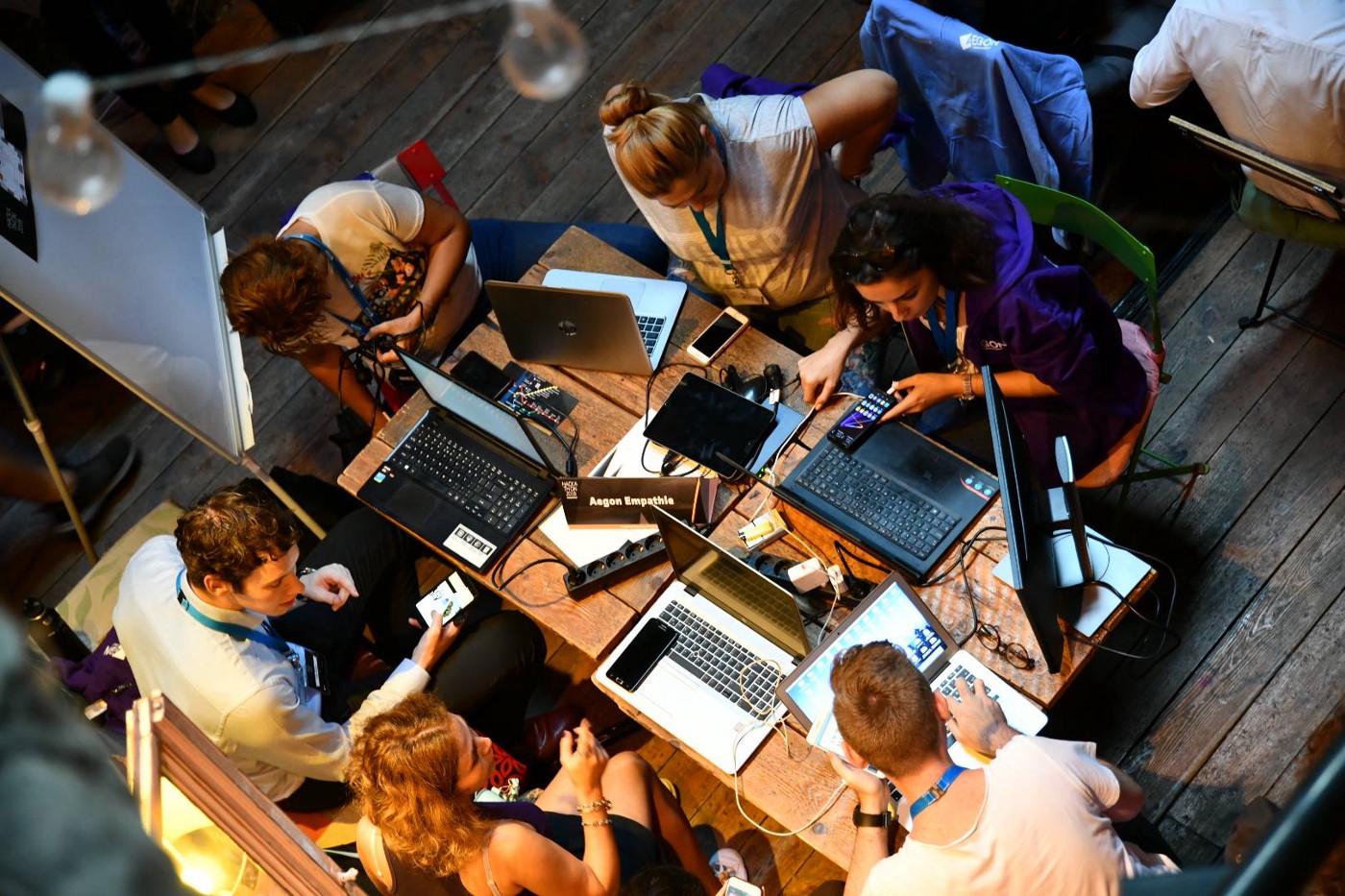 A Rapid API Integration System
RAPID by Enterprise Bot is a rapid API integration system that empowers non-IT analysts to integrate different information systems in an intuitive drag and drop interface.
The available nodes are API connectors and all kinds of data processors. The system is a game-changer because it allows one analyst to perform an integration in two days that would previously take three months and two developers.

Key Challenges We Faced on the Product and Tech Sides
Complexity for the Persona
There's a mismatch in the power EBT is delivering with RAPID and the tech expertise of the stakeholder that is actually supposed to use the product. Any analyst can work with Zapier (or alike) very easily, but with RAPID they're experiencing usability challenges.
Complex UX Scenario
Attempting to deliver a powerful interface where an analyst can perform API integrations with drag and drop tools and nodes interface.

Step One
Product Scope
We focused on the business vision and created a comprehensive brief for the project by gathering all the research on the market, competitor benchmarks and any other necessary information. Then we met with the client in an immersive session to craft a value proposition and set the main assumptions to prove. Finally, we created the ultimate list of user stories and features necessary to prove those main assumptions within the MVP.

Step Two
Product Rationale and Tech Scope
After an immersive session with all the stakeholders, we had all the information we needed to create the ultimate list of User Stories and features necessary to prove the main assumptions in a Proof of Concept (POC). Our experts in Product, UX/UI and Tech Architecture focused on finding the answers to all of the questions raised throughout the scope preparation. On the tech side we elaborated a memorandum tackling our suggested approaches for tech stack selection, database technology and orchestration. Together with Bocconi University and AlixPartners we started defining the useful datasets and the algorithm behind the lending decisions.
Step Three
Clickable Prototype
We developed a non-functional prototype to simulate user interaction. The experience of using the clickable prototype was very much like the final product itself, this was the adequate phase to test the information architecture, the UX and most importantly to present all involved counterparts a concrete outcome.
Step Four
Final UX/UI Development
With the decisions closed in the previous steps, we went on developing the product through agile cycles.
Download the case study to read it later.
Non-tech analysts can use the interface to implement a flow using API connections, functions and creating endpoints.

Presents a list of available external API's to perform third party requests to integrate with the flow.

Take the Price Simulator for a Spin
Play with our pricing simulator and try to understand your project size.
Start building your product
Book a call with a product expert to evaluate your project.
Talk to us and get your project moving!
This is exactly what will happen after you submit your form:
We will respond to you within 24 hours.
We'll sign an NDA if requested.
You'll be talking to product and tech experts (no account managers).